Hello everyone,
Happy 2018!! Here's hoping this year will be an amazing one for all of us.
Now that's it officially 2018, I can finally look at all the books I read in 2017 and recognize my favorites and not so favorites.
I read 66 books in 2017 and from those, I present
my
best and worst of 2017...
Best Male Protagonist
Jay Harris
from
The Rivalry
by Nikki Sloane
From
my review
First, let me talk about Jay Harris because he is my favorite character in [the book]. He was just so damn swoon worthy... Jay knows he's good looking, but he's not cocky about it. He's looking for more than sex, for someone who likes him for more than his position on the field. Jay has a good head on his shoulders, a good relationship with his parents (I love it when characters have good relationship with their parents), and an all-around good guy. And all that is why Jay is my new book boyfriend.
Best Female Protagonist
Noelle "Elle" Charlston
from
Crown of Lies
(Truth and Lies Duet #1) by Pepper Winters
From
my review
I absolutely loved Elle. She's smart, capable, and even though she was surrounded by men, she held her own and acted like the capable businesswoman who runs a multi-dollar department store was supposed to be. She did not take Penn's alpha bullshit lying down, and every demand he made, she asserted herself right back. I really liked watching her character grow throughout the novel.
Worst Male Protagonist
Jericho Jones
from the Diviners series by Libba Bray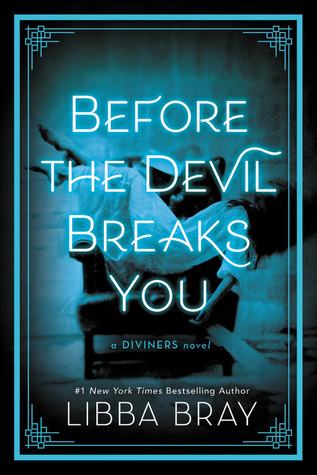 I marathoned read
The Diviners
,
Lair of Dreams
, and
Before the Devil Breaks You
on audio within a week in 2017 and fell in LOVE with the series. I rated all three books very highly and the series is now one of my favorite of all time.
So, why is it showing up on my worst of list?
Jericho Jones.
I was indifferent to Jericho the first two books. He's the broody, strong, silent type. I didn't find his character all that interesting, even when his background was revealed and he did some heroic shit. He's one of Evie O'Neill's love interests, and while I've always shipped Evie with Sam Lloyd, if Jericho and Evie ended up together I would've been disappointed but I would've accepted it. Then,
that
happened in
Before the Devil Breaks You
and I went from indifferent to
Jericho needs to be killed off
. And some might argue that he wasn't "himself" when
it
happened. NO! It was him, and there's no coming back from that, and nothing he'll do will redeem him. Not for me.
Worst Female Protagonist
Bryna
from
Diamonds
by K.A. Linde
Bryna is the most popular girl at her school--the queen bee, her boyfriend is a Hollywood star, and she has daddy's money at her disposal, but she craves more. She's shallow, self-important (she surrounds herself with other shallow girls who worship her), and made all sorts of dumb decisions. She meets an older guy and goes on to have an affair with him even after learning he's married (though supposedly separated) and let's herself be swept away by his lavish gifts. *smh*
Best Book Cover
Original The Diviners cover
by Libba Bray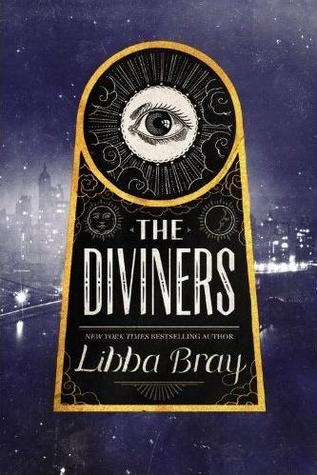 Out of the 66 books I've read in 2017, the original first edition cover of
The Diviners
is my favorite (and actually one of my favorite covers of all time). I love the smoky New York City night in the background and then 1920s-esque ouija board-ish design on the foreground with the title and author's name. The naked hardcover is absolutely gorgeous too.
This
cover does such a good job matching the overall feel of the novel and series overall. I so wish Little Brown kept the theme going with the next books in the series.
Ugliest Book Cover
Warcross
by Marie Lu
I loved
Warcross
, but I HATE this cover. The overall design reminds me of Microsoft Word's WordArt and the tagline also spoils the book.
Best Graphic Novel
Giant Days Vols 1-5
by John Allison et. al.
I love everything about the
Giant Days
graphic novel series. The quirky characters, the slice of life stories from university (that had me feeling all kinds of nostalgic), the art, and the overall concept. I highly recommend this series if you enjoy [adult] graphic novels.
Worst Graphic Novel
The Cute Girl Network
by Greg Means
The Cute Girl Network
wasn't bad--I rated it 3 stars--but compared to the other graphic novels I read in 2017, it was
meh
. I liked the heroine Jane well enough, but I didn't like the love interest Jack--he's one of those mellow, clueless, slacker type of dudes who aren't the brightest bulb in the box and my least favorite type of dudes. I was expecting cute and fluffy based on the cover, instead I got was something more serious commentary on relationships. This wouldn't be such a bad thing but I guess it all comes down to my dislike of Jack.
Most Disappointing Book of the Year
Lost in Between
by KL Kreig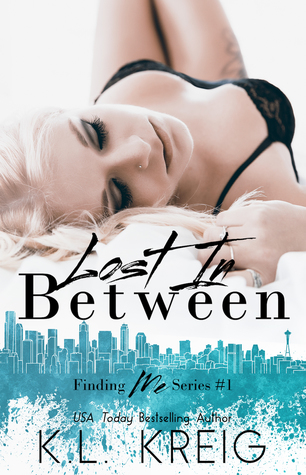 I had really high hopes for
Lost in Between
, but I ended up rating it only 3 stars. I mean, 3 stars is a decent rating, but I was expecting to love
Lost in Between
just like I LOVED KL Kreig's previous book
Black Swan Affair
(which I read towards the end of 2016). After reading
BSA
, I went and bought all of Kreig's backlist and jumped right into her newest release expecting to be just as WOWed and I wasn't. After reading
Lost in Between
, I've since moved Kreig's other books to the bottom of my TBR pile and skipped entirely on the next book after
Lost in Between
.
Worst Book of the Year
Prick
by Sabrina Paige
The characters, Katherine and Caulter, were
blah
and had zero chemistry. It's supposed to be a hate to love romance but it felt like hate to reluctant friends with them screwing like bunnies. They spent so much time screwing and hardly communicated that it's hard to buy their happily ever after. There wasn't much emotional connection, which
fine
. With a title like
Prick
and that cover, this isn't that kind of book. The sex should at least have been good, right? NOPE. It didn't even have that going for it. The sex scenes were numerous, but very rinse, repeat, and blah. This damn book was priced at 3.99--maybe I would've been more forgiving if it was a 99-cent book. I don't know about you, but I expect more from my romances if they cost that much.
Best Audiobook Narrator
January LaVoy
I gotta give a shoutout to audiobook narrator January LaVoy because without her I would never have gotten through the Diviners series by Libba Bray, which I didn't pick up for YEARS because I was intimidated by the size of novels and the fact that I'm not the biggest fan of the 1920s. But, thanks to Ms. LaVoy's excellent performance for all three books, I was able to "read" all three long-ass books within a WEEK. This is a HUGE feat for me, you guys. I know that if I was reading the books on my own that I would've either given up on them or it would've taken me YEARS to get through them because I would've been reading them at a snail's pace. I recognize that some parts were slow and dragging and even somewhat preachy, but thanks to Ms. LaVoy I was highly entertained anyway--she added so much more to the story with her performance. The Diviners series is meant to be read through Ms. LaVoy.
Favorite Author of the Year
Ella Fields
My biggest surprise read of the year was Frayed Silk, which follows a marriage-in-peril trope. Now, I very much enjoy the marriage-in-peril trope because it's like a step up from your typical second-chance romance because there's more at stake. But, Frayed Silk involved cheating, which is usually a miss for me. Before Frayed Silk, the only book I liked that involved this taboo topic was Black Swan Affair. I ended up LOVING Frayed Silk. And I finished reading it just when Ms. Fields was about to release her second book, Cyanide. So, I jumped on Cyanide and loved it too. Then, her third book Corrode came out and... you guessed it... yep, I loved it. With three big winners, one right after the other, Ms. Fields is cemented as one of my favorite romance authors. I can't wait to read more by her.
Best Book of the Year
Act Like It
by Lucy Parker
Act Like It
is pure GOLD. It has been sitting in my Kindle for half a year when I finally picked it up, and HOLY COW--it was freaking A-M-A-Z-I-N-G. I loved
everything
about it: the characters, the setting (London's West End theater), the writing, the enemies-to-lovers trope, the slow burn romance, the fantastic banter between Richard and Lainie. And, you guys, this is Ms. Parker's
debut
novel, which made it even more impressive.
I wish you all a wonderful, mostly stress-free 2018 filled with amazing reads.
Happy reading,
Michelle