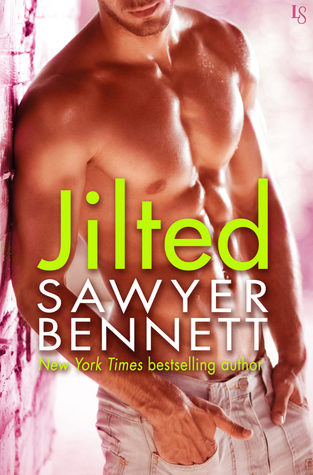 Release Date: July 11, 2017
(today!)
Source of my copy: Inkslinger PR
Series: Love Hurts #2 (standalone)
Synopsis
Eden Goodnight went to Los Angeles to make it big, not to be publicly humiliated by her cheating fiancé at a red-carpet premiere. But when Eden returns to her hometown to put the scandal behind her, she can barely find a sympathetic shoulder to cry on. Turns out the locals are worse than the paparazzi, and they all think she's turned into a spoiled brat. But in a strange twist of fate, the one person who seems to understand what Eden's going through is Cooper Mayfield . . . the boy she left behind.

Small-town charm is no match for the glitz and glamour of Hollywood. At least that's what Coop's been telling himself all these years. As Eden's old flame—and the landscaper for her family's historic home—Coop feels some responsibility for getting her out of her funk. But as soon as he sees that million-dollar smile, he's a goner. Soon they're making out like teenagers again. But when a life-changing role falls into Eden's lap, Coop just hopes she doesn't give up on a love that's meant to be.
I really enjoyed my first read by Sawyer Bennett (
Sex in the Sticks
--my review here) so of course I had to pick up
Jilted
. Also, it's a second chance romance, and I can never resist that trope no matter how many romance books I read with a similar plot line.
Fellow second-chance trope lovers, you have to pick up Jilted. It was such a fun read, I completely enjoyed it, and Sawyer Bennett will soon be added to my auto-buy authors list.
Eden Goodnight and Cooper Mayfield used to date when they were in high school, but they mutually decided to break up after unsuccessfully trying to make it work long distance. Now, Coop owns a successful landscape company and still living in Newberry, the small town they both grew up in. Eden is now an Academy Award winning actress living in Hollywood, and engaged to the biggest action star. Her life was pretty perfect, until she found out that her fiance was cheating on her with his co-star. Wanting to get away from all the crazy after the big scandal, Eden decided to go back to the one place the paparazzi wouldn't think to come looking for her, Newberry, Georgia.
Eden was in for a surprise when the first person she saw at Goodnight House is none other than Cooper, and learns that her late grandmother actually gave half of the house to Cooper in her will. Cooper wasn't happy to see Eden either as he felt some anger and bitterness towards her. These two start off resenting each other, but soon decided to indulge in some very steamy rebound sex.
As in Sex in the Sticks, we get another small town boy and glamorous big city lady story that I just ate up. I especially enjoyed the Hollywood glamour element to the story. And just like Sex in the Stick, Jilted was a super fun, very steamy, and highly entertaining read. The chemistry and sexual tension between Eden and Cooper were off the charts! They start off arguing and antagonizing each other, but even their fighting was hot. I really enjoyed both Cooper and Eden's characters.
I don't really have anything bad to say about Jilted. It was a really quick, entertaining, and steamy rom-com read that I pretty much read in one sitting. Sawyer Bennett continues to impress me with her contemporary romances, and I can't wait for more.
About the Author
Sawyer Bennett
Since the release of her debut contemporary romance novel, Off Sides, in January 2013, Sawyer Bennett has released more than 30 books and has been featured on both the USA Today and New York Times bestseller lists on multiple occasions.
A reformed trial lawyer from North Carolina, Sawyer uses real life experience to create relatable, sexy stories that appeal to a wide array of readers. From new adult to erotic contemporary romance, Sawyer writes something for just about everyone.
Sawyer likes her Bloody Marys strong, her martinis dirty, and her heroes a combination of the two. When not bringing fictional romance to life, Sawyer is a chauffeur, stylist, chef, maid, and personal assistant to a very active toddler, as well as full-time servant to two adorably naughty dogs. She believes in the good of others, and that a bad day can be cured with a great work-out, cake, or a combination of the two.