Hello everyone,
Yesterday, I gave a little teaser on
Twitter
and
Facebook
that I am giving away an awesome book that may be of interest to fellow romance lovers and new adult readers.
I meant to post this giveaway earlier today, but I just had to finish my current read
The Rose and the Dagger
(which, btw, is just as
amazing
as
The Wrath and the Dawn
and
everything
I wanted in a sequel!) and I couldn't rush through that book. It's meant to be savored, you know? Anyway, better late than never, right?
The book I'm giving away (and you might have already guessed from the picture in my tweet/Facebook post if you had a chance to see it) is
Wicked Heart
by
Leisa Rayven
. It is the companion novel to
Bad Romeo
and
Broken Juliet
.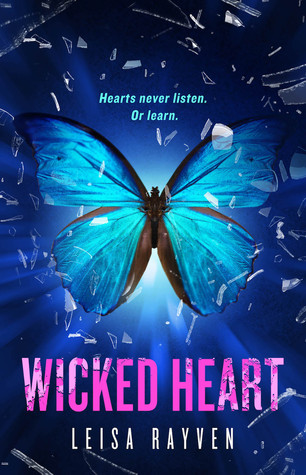 The one guy she can't have is the one she can't forget.

Liam Quinn is one of the biggest movie stars in the world…and the only man Elissa Holt has ever truly loved.

After being out of her life for six years, he and his gorgeous fiancé are set to star in the new Broadway show Elissa is stage managing. The only trouble is, when late night rehearsals bring Elissa and Liam together, the line between what is and what could have been gets blurred. Now one moment of weakness is about to create a scandal that will echo around the world.

Elissa knows that falling for Liam again would be a tragedy in the making, but as any good romantic knows, love doesn't always follow the script.
Wicked Heart
can be read as a standalone
since it follows different protagonists. Sadly, I haven't read
Wicked Heart
yet (along with
Bad Romeo
and
Broken Juliet
)--too many books, too little time and all that but I do own ALL the books--however, I have it on good authority from a group of romance/NA loving friends that
Wicked Heart
and the other two books by Leisa Rayven are FANTASTIC reads--perfect mix of humor, angst, and smexy good times!
Here's the actual copy you will win. It's
US only
(sorry, you guys, I can't afford international shipping right now, but if you have a friend with a US address who can ship you the book if you win, then feel free to enter) and
ends July 2nd
. And a huge thank you to St. Martin's Griffin for providing me a copy of the book to give away.
a Rafflecopter giveaway
Happy reading,
Michelle