Hello everyone,
It's finally 2016!! I don't always say this about every year but I have a feeling 2016 going to be a fantastic year and I am so excited to see how it will unfold.
I wanted to do a top 10 favorites of 2015 post, but I was on Youtube and came across Bookadoodles's
Bookish Academy Awards video
and I thought it'd be better if I highlight my 2015 favorites this way so that you all will know exactly why I picked the books I did as my favorites. I did remove a few of the categories Bookadoodles had and renamed a couple of the categories to fit my books.
I did give myself a few rules so that I am able to feature more books:
I cannot pick the same book in multiple categories (except for Best Book of the Year)
, and
I can feature two picks for one category if they're from different genres
.
Best Actor
Best Male Protagonist
My YA pick was
Khalid
from
The Wrath and the Dawn
and my romance pick was
Bennett Ryan
from
Beautiful Bastard
.
Honorable Mentions: Garrett Graham from The Deal, Drew Baylor from The Hook-Up, Ansel Guillaume from Sweet Filthy Boy
Best Actress
Best Female Protagonist
My YA pick was
Rachel Watts
from
Every Word
and my romance pick was
Annie
from
Everything I Left Unsaid
.
Honorable Mentions: Shahrzad from The Wrath and the Dawn, Chloe Mills from Beautiful Bastard, Kestrel from The Winner's Crime
Best Cinematography
Best Plot Twist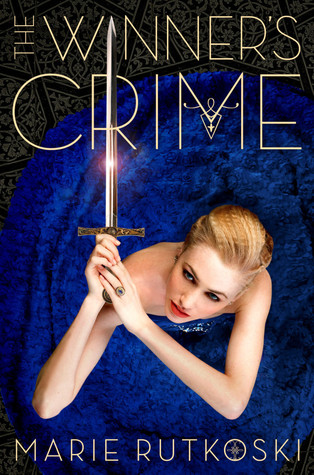 If you read
my review
of
The Winner's Crime
you know all the twists in this book just about killed me.
Best Costume Design
Best Book Cover
I finally picked up and read
The School of Good and Evil
in 2015. I ended up giving it only 3 stars, but this book was
always
on the back of my mind since it came out in 2013 because of its gorgeous cover.
Best Supporting Actress and Actor
Best Cast of Characters
The Storyspinner
had a HUGE cast of characters and the book switched off mainly between
five
characters. This could be problematic on the wrong hand, but debut author Becky Wallace did such a great job making all the characters interesting and fleshed-out that it just
worked
and the story flowed wonderfully even with the multiple perspectives.
Honorable Mention: Saga Vol. 1-5
Best Original Screenplay
Most Unique Plot/World
2015 was the year I started reading the graphic novel
Saga
and in
Volume 1
we were introduced to such unique and interesting characters and the world building was out-of-this-world AMAZING.
My romance pick is
Soulbound
by Kristen Callihan, which was actually the 6th book in the series but the one started with. Of course I had to go back and read the earlier books because I fell in love with the dark, wet, foggy, shadowy Victorian London Ms. Callihan created and I wanted to know more about the faes, the lycans, the GIM and the other creatures with no easy labels.
Best Adapted Screenplay
Best Book-to-Movie Adaptation
Best Animated Feature
A book that would work well in animated format
Keeper of the Lost Cities
was filled with non-stop action, intrigue, strange creatures, parallel worlds, and a spunky main character in Sophie, all of which would translate so well in an animated movie. Look at cover--the movie has to be in that style.
Best Director
A writer you discovered for the first time
2015 was the year of
Christina Lauren
. Once I picked up
Beautiful Bastard
and devoured it, that was it. I read all the books in the Beautiful Bastard series (that is, all the ones that are published) and just started their Wild Seasons series with
Sweet Filthy Boy
. All the books I've read by this writing duo I rated either a 4 or a 5 star and their contemporary romances have since became an auto-buy for me.
Honorable Mentions: Elle Kennedy, Kristen Callihan
Best Visual Effects
Best Action in a Book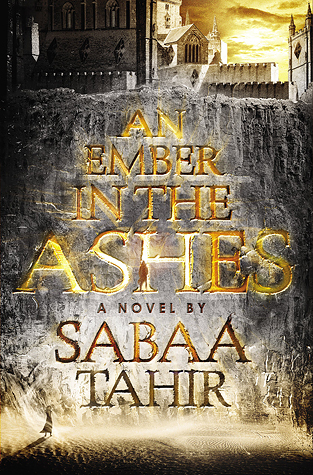 An Ember in the Ashes
by Sabaa Tahir was violent, twisty, action-packed and very, very entertaining. Love it!
Best Documentary
Best Non-Fiction
Mindy Kaling is QUEEN.
Why not Me?
was wonderful and it was even more wonderful listening to it on audiobook format.
Best Picture
Best Book of the Year
The Wrath and the Dawn
(my YA pick) and (my romance pick)
Beautiful Bastard
were the best of the best.
Let me know if we share similar favorites. Happy New Year everyone! May 2016 bring ALL the amazing books.
Happy reading,
Michelle