Hello everyone,
Happy Wednesday! I thought it would be fun to do the
Fall Time Cozy Time
book tag (created by
Novels and Nonsense on YouTube
) today. I love fall! Or, what I imagine a true fall season is like--I've never actually experienced it since I live in perpetually sunny Hawaii. But I love the
idea
of fall.
All the books I mention here I recommend. Okey, dokey, here we go...
Crunching Leaves
: The world is full of color - choose a book that had reds/oranges/yellows
on the cover.
I'm picking 3 books for this question.
Heart of Obsidian by Nalini Singh was so intense and dark--I don't recommend you pick it though unless you've read all eleven books the came before it--it's the 12th book in the Psy-Changeling series.
All I Ever Wanted
by Kristan Higgins has a
different cover
now but I prefer the one above. It's so GOOD! Contemporary romance at it's best! It was my first book by Kristan Higgins and it was one of the books made me fall in love with contemporary romance at a time when all I read was paranormal and historical.
While I didn't love The Distance Between Us by Kasie West, it was a light, fun read. If you need a fluffy read to get you out of a reading slump, it's a good one to pick up.
Cozy Sweater
: It's finally cold enough to wear warm cozy clothing: what book gives you the warm fuzzies?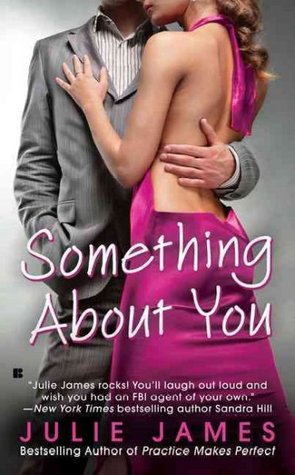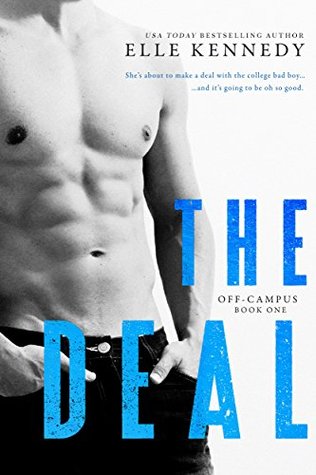 Every time I'm bored with my current read or I'm in between books or I have insomnia, Something About You by Julie James and The Deal by Elle Kennedy are my go-to books. I hardly reread books in their entirety, but I often revisit my favorite parts and they still give me the warm fuzzies no matter how many times I reread them.
Fall Storm
: The wind is howling & the rain is pounding - choose your favorite book OR genre that you like to read on a stormy day.
I don't read more if it's raining outside, or rain doesn't make want to reach for a book more than any other kind of weather. But there's something romantic about cuddling up in bed with a warm blanket while it's cold and rainy outside. And I don't know about you, but for me epic fantasy feels more epic if read on a cold, rainy day while you're cuddled in bed. Finnikin of the Rock by Melina Marchetta, Mistborn by Brandon Sanderson, and The Storyspinner by Becky Wallace are some of my all-time favorites fantasy novels.
Cool Crisp Air
: What's the coolest character you'd want to trade places with?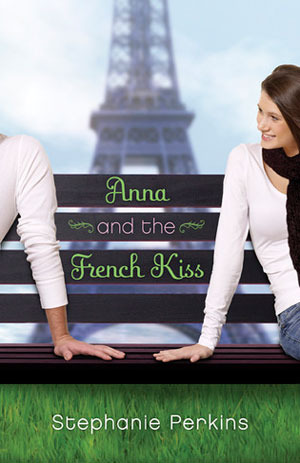 I want to trade places with Anna from Anna and the French Kiss by Stephanie Perkins. Besides the fact that she ends up with one of my favorite YA hottie Etienne St. Clair, she got to attend a boarding school in Paris. She got to explore Paris, learn French, eat all the food, and... basically she got to do everything in this video, which is everything I want to do in Paris.
Hot Apple Cider
: What under hyped book do you want to see become the next biggest, hottest thing?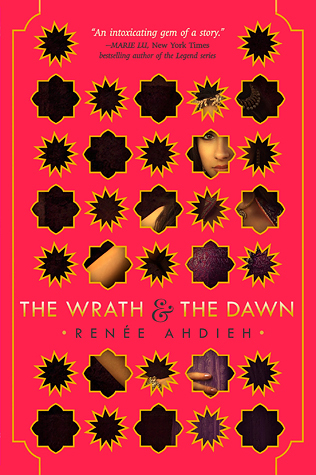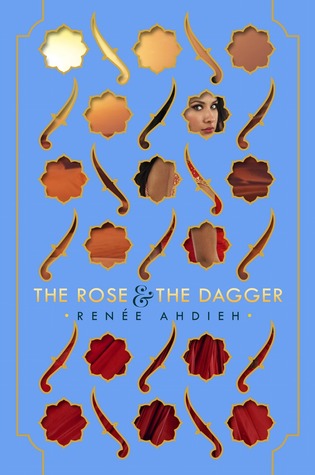 The Wrath and the Dawn by Renee Ahdieh is my favorite book this year (I don't know if I'll find another book that will top it) and one of my all-time favorites. I want it to be the biggest, hottest thing because I want all the things: the movies, a soundtrack, the merchandise, all the fan-made stuff, a swoony, sexy actor for Khalid, a bad-ass actress for Shazi and basically everyone talking about it from the high schoolers to the grandmas.
Coat, Scarves, and Mittens
: The weather has turned cold & it's time to cover up - What's the most embarrassing book cover you own that you like to keep hidden in public?
I read a lot of romance and NA books and I prefer physical books rather than e-books so I'm very familiar and I know all about the pain of embarrassing book covers, especially for amazing books whose covers just don't do it justice and actually serve a turn-off for the unenlightened.
So, I'm picking only from the books I've read this year. Soulbound by Kristen Callihan has the worst cover out of all the books I've read this year. Don't get me wrong, I absolutely LOVE Soulbound (I gave it 5 out of 5 stars!)--loved it so much that I bought the first 4 books in the series that came for it. But that heinous cover! Yuck! There's nothing sexy about it--instead the guy looks sleazy. I don't know why it's thought that the open-button-down-shirt-off-the-shoulder is a sexy look. It's not! The cover doesn't do Soulbound any justice and it's sad that other readers will not pick up this book because of they're put off by the cringe-worthy cover.
Pumpkin Spice
: What's your favorite Fall time comforts food/foods?
All the Thanksgiving foods--mashed potatoes, gravy, cranberry sauce, stuffing, turkey, pumpkin pie, sweet potatoes, corn... I
love
it and I stuff myself silly every November.
Warm, Cozy Bonfire
: Spread the cozy warmth - Who do you tag?
Everybody who loves (or loves the idea of) fall!
Let me know if you did this tag already so I can stop by to read your answers. If you haven't, I tag you!!
Happy reading,
Michelle