Hello everyone,
I really like the topic for this week's Top Ten Tuesday, which is ten authors on my auto-buy list. I've been meaning to update my auto-buy authors list on my
favorites list
so this topic is perfect.
I buy a lot of books. I'm one of those book nerds who buy or collect series without actually reading the first book in the series to see if I'll actually like it. So, I might own all the books published by an author, but I don't consider them "auto-buy" because I haven't read any of their books. Authors I consider "auto-buy" are those whose books (2 or more) I actually read and loved and I buy/pre-order their books because I
know
I'll love them when I
eventually
--I have a HUGE TBR and I'm a very slow reader--read them.
In no particular order...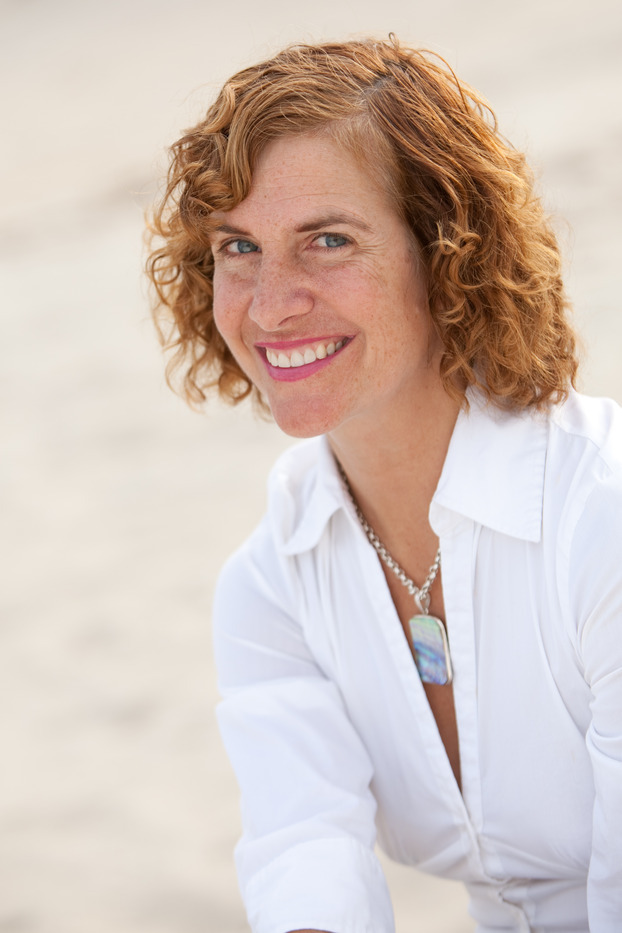 Huntley Fitzpatrick
. I love her debut
My Life Next Door
. I love her next novel
What I Thought Was True
even more. Her third novel,
The Boy Most Likely
, finally comes out today and I cannot wait to read it. She writes the most amazing, heartfelt contemporary YA with characters are imperfectly perfect.
Miranda Kenneally
. Her books are so readable and they have that Southern Americana feel that I love. Plus, they're steamier than the typical YA, which I also love. I've read all of her books (except for
Breathe, Annie, Breathe
and her latest release
Jesse's Girl
--I'm just waiting for a chunk of time where I can read each of them in one sitting because Miranda's books are best devoured in one sitting) and
Stealing Parker
is my favorite.
Stephanie Perkins
.
Anna and the French Kiss
is the quintessential YA contemporary--I compare it to every YA contemporary I've read since and ones I will read in the future. Okay, I didn't really like
Lola and the Boy Next Door
(mostly because of Lola's character), but
Isla and the Happily Ever After
is fantastic. Plus, she created Étienne St. Clair, who I will love til the end of time.
Jennifer E. Smith
. Her books average about 3 or 4 out of 5 stars for me, but I love her books because they are fun, romantic, quick and easy to read. Whenever I am experiencing a reading slump, her books are my go-to for getting me out of them.
Christina Lauren
. This writing duo is my newest addition to my auto-buy list. Since reading
Beautiful Bastard
a few months ago, I quickly devoured
Beautiful Stranger
and
Beautiful Player
right after because the books are like crack. They're addicting and I cannot get enough! Then, I immediately bought the rest of their full novels and I'm hoping to get their novellas soon. Their books are a perfect blend of fun, sexy, and heartfelt.
Nalini Singh
. I don't know how Nalini does it, but ALL of her books are gold. You'd think her books couldn't get better, but she always manages to top herself. If you have not picked up her Psy-Changeling or Guild Hunter series, you're missing out. She recently came out with a new contemporary romance series that revolves around a group of rock stars called Rock Kiss and it's fantastic too. Ms. Singh can do no wrong.
Julie James
. Ms. James is like the Stephanie Perkins of the contemporary romance world. When she published
Practice Makes Perfect
back in 2009, to me it felt like she breathed new life into the contemporary romance genre. Her books are funny, witty, filled with fantastic, spot-on, clever banter--reading her books feel like watching the most perfect rom-com. She only publishes once a year and I am always waiting for her new book with bated breath because I
know
that I won't be disappointed.
Jill Shalvis
. Her books are fun, sexy, and funny--Ms. Shalvis has her own brand of humor that I really enjoy. Yes, she has a formula when it comes to writing her books. But it's a formula that works for me. Her books like comfort reads. I know exactly what to expect and I now I won't be disappointed.
Kristen Callihan
. Ms. Callihan is another new auto-buy author I added to my list this year. I read
Soulbound
in February, which was actually the 6th book in her Darkest London book, a Victorian Era paranormal romance series, and I just fell in love with the world she created and her writing. Of course, I had to get and read the previous books in the series, which I did, and I fell even more in love. Then, I picked up the first two books in her new adult series Game On (I'm impatiently waiting for the third to come out later this year) a few months ago and absolutely LOVED both.
Jessica Lemmon
. Ms. Lemmon is also a recent addition to my auto-buy list. I read her novel
The Millionaire Affair
last year and while I liked it, I wasn't terribly impressed. Then, I picked up
Bringing Home the Bad Boy
, the first book in her new series called Second Chance and
holy cow
it was 5-star good! Book two was called
Rescuing the Bad Boy
and it was another 5-star winner--this pretty much cemented the fact that I need to add Ms. Lemmon to my auto-buy list. I'm counting the days until I can get my hands on
A Bad Boy for Christmas
and I know it's going to be amazing.
*****
There you have it. My 10 auto-buy authors. Yep, it's very contemporary-heavy--what can I say... it's my favorite sub-genre.
I do want to include a few honorable mentions, which are authors who are not yet added to my auto-buy list because I've only read one book by them (because they're debut authors), or I'm holding off until I read the last book in the series (how they conclude a series may make or break them), or I buy most of their books but avoid some because they contain subject matters that are not my cup of tea, but they made such an impression that I just have to mention them too. They are Marie Rutkoski, Renee Ahdieh, Becky Wallace, Sabaa Tahir, Lorelei James, Elle Kennedy, and Kristan Higgins.
Are any of my auto-buy authors also your auto-buy athors? Let me know!
Happy reading,
Michelle