Hi everyone,
I've been watching a lot of YouTube "booktube" videos lately and there's this really fun tag going around called the Unpopular Opinions book tag, which is started by the vlogger
TheBookArcher
. All the videos I watched were really fun and I thought I'd do it on this here blog.
There are nine questions. Here we go...
1.
A popular book or series that you didn't like.
The Selection has an average rating of 4.15 stars on Goodreads and I gave it 2 stars. I was expecting to love this one, or at least breeze and be entertained. Nope. I couldn't get into it and it took me three long days to finish it. Everything about this book pretty much annoyed me, especially America Singer (WTF kind of name is that?!).
2.
A popular book or series that every one else seems to hate but you love.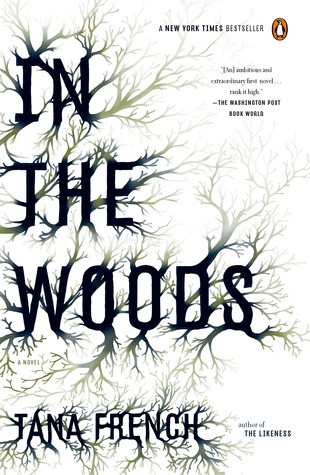 Hate is a strong word... In the Woods by Tana French has an average rating of 3.71 on Goodreads so readers don't hate it, but I gave it 5 stars. I love this book despite all of its flaws.
3.
A love triangle where the main character ended up with the person you did NOT want them to end up with OR an OTP that you don't like.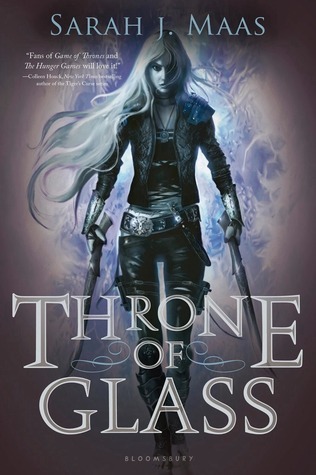 I only read the first book in the series and I can't speak for what happened in the books after
Throne of Glass
, but I do
not
like the Celaena and Chaol together. I am shipping her with Dorian. I do not get the appeal of Chaol. He was grumpy and too serious. Dorian on the other was more fun and they have this joking banter going on, he got her a puppy, he gave her books... Dorian FTW!
4.
A popular book genre that you hardly reach for.
5.
A popular or beloved character that you do not like.
Severus Snape. He's a wonderfully complex character, sure, but even after the big revelations and we find out what he's really all about, I never felt any warm feelings for him. This fantastic article about why "
Severus Snape Does Not Deserve Your Pity
" eloquently explains all my feelings.
6.
A popular author that you can't seem to get into.
It's not that I couldn't get into Kirsten Ashley's writing, but it took me a while to really get used to her voice. She uses a lot of commas, sometimes have strange turns of phrase, and has this kind of rambling, redundant way of writing. Sometimes it feels like she's going around and around to get to the point. I don't know. It's hard to explain, but here's an example from
Own the Wind
(the one book I read by her).
The pale moved out of her features as pink hit her cheeks, life shot into her eyes, making them vibrant, their startling color rocking him to his fucking core before she bested all that shit and burst out laughing.

He had no idea what he did, what he said, but whatever it was, he'd do it and say it again over and over until he took his last breath just so he could watch her laugh.

He didn't say a word when her laughter turned to chuckles and continued his silence, his eyes on her.
7.
A popular book trope that you're tired of seeing.
(examples "lost princess," corrupt ruler, love triangles, etc.)
Ones that come to mind right now are manic pixie dream girl love interests (e.g., Margo Roth Spiegelman and Alaska Young), inta-love or an inexplicable romance, "mysterious" billionaire with a dark/secret past
8.
A popular series that you have no interest in reading.
Just to mention a few...
9.
The saying goes "The book is always better than the movie", but what movie or T.V. show adaptation do you prefer more than the book?
The Notebook
movie is better than the book.
*******
Let me know what you thought of my answers and if you agree or disagree with me.
Happy reading,
Michelle