Hello everyone,
I got lazy last week and didn't do an StS post. So, these is two weeks worth of books and posts. Here are our posts, in case you missed any of them.
Michelle
: I'm currently reading
The 100: Day 21
by Kass Morgan.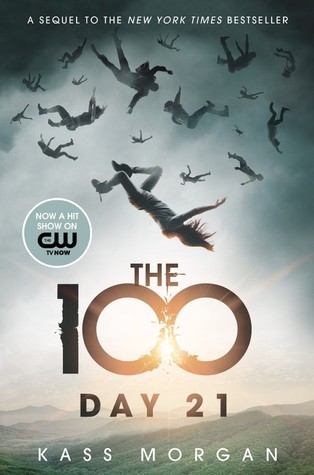 Review Books
The Bully Bug by David Lubar
The 100: Day 21 by Kass Morgan
A Little Something Different by Sandy Hall (ARC)
One Past Midnight by Jessica Shirvington (ARC)
What to Do with a Bad Boy by Marie Harte (ARC)
Sins & Needles by Karina Halle (ARC)
Books I Won
The Silent Sister by Diane Chamberlain (ARC)
Horrorstör by Grady Hendrix (ARC)
Books I Bought
The Sea of Tranquility by Katja Millay
Wait for You by J. Lynn
I already bought The Sea of Tranquility and Wait for You in e-book a while back but I wanted them in physical format so I splurged them.
Be with Me by J. Lynn
The Bitter Kingdom by Rae Caron
My other Bookoutlet.com order came in! And I made this order for the sole purpose of getting more titles by Catherine McKenzie. After I read her novel Arranged (which I adored) I wanted to read more by her. I got the other two books to make the shipping cost worth it.
Spin by Catherine McKenzie
Forgotten by Catherine McKenzie
Wallbanger by Alice Clayton
Losing Hope by Colleen Hoover
Deliverance by C.J. Redwine
My first copy of Deliverance came to me wet and damaged. I called Amazon and they sent me a new copy. Yay!
I also the the following E-ARCs via Netgalley and Edelweiss in the last two weeks.
Wild by Sophie Jordan
Solitaire by Alice Oseman
Lies I Told by Michelle Zink
The Memory Key by Liana Liu
Better Than Perfect by Melissa Kantor
Love and Other Theories by Alexis Bass
Twisted Fate by Norah Olson
The Orphan Queen by Jodi Meadows
Echoes of Scotland Street by Samantha Young
Hope Burn by Jaci Burton
Before You Break by Christina Lee
One in a Million by Jill Shalvis
Right Kind of Wrong by Chelsea Fine
The Hidden Blade by Sherry Thomas
Archangel's Shadow by Nalini Singh
My True Love Gave to Me edited by Stephanie Perkins
Caged in Winter by Brighton Walsh
What new books did you guys get? I wanna see! Leave your STS* link so I can come gush over them.
Happy reading,
Michelle
*Stacking the Shelves, or STS, is hosted by Tynga's Reviews