Hello bookish friends,
I didn't get a lot of books this week but the ones I did get I'm so excited for. But first here are my posts for this week.
I kind of got rant-y with this one.
My cutest post yet.
I don't do a lot of cover reveals on this here blog but I made an exception for Wild. Sooo excited for this one!
Michelle
: I started reading
Avenge Me
by Maisey Yates, the first book in the
Fifth Avenue series
. I'm going to be reading the next two books in the series as well and will be reviewing the books in the next couple of weeks for the blog tour.
Leslie
: I finally picked up and am reading
Lola and the Boy Next Door
by Stephanie Perkins because
Isla and the Happily Ever After
is coming out soon. And I'm in love with Cricket Bell.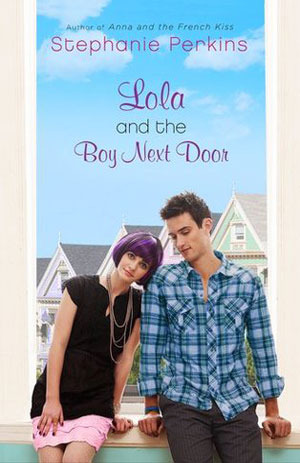 I got something kind of different this week: an awesome "Summer in the City Essentials" kit as part of the Fifth Avenue series blog tour. I got a bunch of awesome beauty product samples, 3 full-sized makeup from Nyx and a finished copy of Avenge Me (which I'll be giving away later this week since I already have an ARC copy of it).
I also got an ARC copy of Trial by Fire by Josephine Angelini, which came in an awesome box. I love it when an ARC come in a special box.
I also got three e-ARCs/e-books this week:
Nowhere But Here by Renee Carlino (for review)
I'm so excited to pick this one up. I heard great things about Carlino's NA novels.
Virgin: A Novel by Radhika Sanghani (a Netgalley Read Now title)
This one promises to be a hilarious read. It's about a girl who's on a mission to lose her virginity.
Cowboy Take Me Away by Lorelei James (bought)
Lorelei James is an auto-buy author for me so of course I picked this one up even though I'm a few books behind in the series. Also, it's the 16th and last book in the Rough Riders series.
What new books did you guys get? I wanna see! Leave your STS* link so I can come gush over them.
Happy reading,
Michelle
*Stacking the Shelves, or STS, is hosted by Tynga's Reviews