I love the cover! Also, forbidden forests/woods are my kryptonite.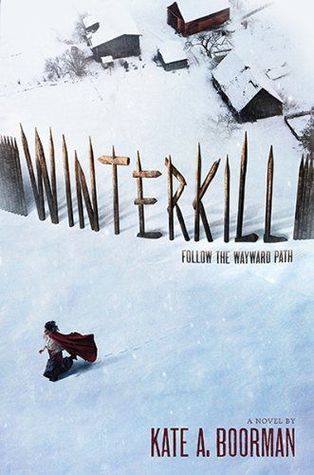 Emmeline knows the woods outside her settlement are forbidden. The mysterious enemy that wiped out half her people lurks there, keeping them isolated in an unfamiliar land with merciless winters.

Living with the shame of her grandmother's insubordination, Emmeline has learned to keep her head down and her quick tongue silent. When the settlement leader asks for her hand in marriage, it's a rare opportunity to wash the family stain clean--even if she has eyes for another. But before she is forced into an impossible decision, her dreams urge her out to the woods, where she finds a path she can't help but follow. The trail leads to a secret that someone in the settlement will kill to protect. Her grandmother went down that path and paid the price.

If Emmeline isn't careful, she will be next.
Winterkill
will be released on September 9, 2014. Click on the cover to go to the book's Goodreads page.
What book(s) do you "covet" this week?
Leave us a comment with a link so we can check your WoW of the week too.
"
Books I Covet
" is a weekly or bi-weekly blog post series we do here on Wednesdays.
It will feature books we are very excited about reading and plan on buying/borrowing in the near future.
It is basically the "Waiting On" meme hosted by

Jill of Breaking the Spine, but we just like the title "books we covet" better.

We
will include the books' blurb, cover art, and/or release date if they're available.