This is not the winners announcement for BlogFest 2010--that will come later this week because we [unexpectedly] had so many entries that it will take some time to go through all of 'em.
I have a lot of winners to announce today but before I do, we'd like to thank everyone for entering! Leslie and I love posting giveaways up and we are so happy you all are always supporting us by entering. Okay, on to the winners (all are chosen using random.org)...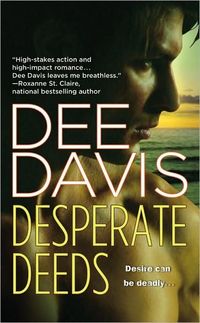 The three winners of the book
Desperate Deeds
by Dee Davis are...


Suzie (9oofus@)
Lois (OV_099@)
Lana S. (lanakapana010@)
The three winners of
Seduced by a Highlander
by Paula Quinn are...
neljo mullins (acouponaddict@)
Nicole S. (minnchica.bookpusher@)
Elsie (auroralux@)
The winner of an ARC of
When Blood Calls
by J.K. Beck is...
Misha1989 (mishamary@)
The winner of
Songs for a Teenage Nomad
by Kim Culbertson is...
Kristina (
angelmistress
@)
Again, thank you all for entering! Winners, I have already emailed you so please reply back with your shipping address in the next 72 hours so that I can pass it on to the publisher or author. They will ship your book prize to you.
For those who didn't win this time, better luck next time--try your luck on the other giveaways we are hosting right now (win 1 of 5 copies of
Sin Undone
by Larissa Ione
HERE
and win 1 of 3 copies of
Last to Die
by Kate Brady
HERE
).