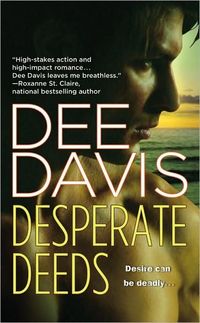 Paperback: 400 pages
Publisher: Forever
Language: English
ISBN13:
978-0446542029
Source of my copy: from the publisher
Synopsis (from Goodreads)


As the demolitions expert for A-Tac, a black-ops CIA unit masquerading as Ivy League faculty, Tyler Hanson has two great loves: literature and explosives. She lives by the motto "duty first" and doesn't have time for personal attachments . . . until a steamy one-night stand turns into a professional partnership.




BURNED BY BETRAYAL




When Tyler meets Owen Wakefield, a handsome British operative, she seduces him with no intention of ever seeing him again. But then the sexy Brit is brought into A-Tac, and despite Tyler's efforts to keep her distance, she finds herself falling for him. Trusting him.




Owen seems too good to be true—and he is. He's hiding his true motives and identity, and no matter how he feels about Tyler, he can't keep her secrets. One of A-Tac's members has turned traitor and helped terrorists to hijack a shipment of nuclear weapons. As witnesses start dying and evidence starts disappearing, Owen and Tyler must race to find the mole—and prevent a final, cataclysmic act of destruction.



Michelle's Review
:
Desperate Deeds
is the third book in Dee Davis's A-Tac series and I thoroughly enjoyed. The questions that have been haunting me since book one (
Dark Deceptions
) are answered yet it leaves it open enough in the end that there may be more A-Tac books to come in the future. I am not quite ready to leave the fascinating world of A-Tac and I am hoping there will be a spin-off set in the same world (surely Avery deserves his own story).
In
Desperate
, we get to know more about Tyler Hanson, a demolitions expert and a recurring character in the first two books. I really liked her--she is smart and tough but she still has a feminine side. She is the kind of heroine I like reading about as she is interesting and multi-dimensional. Her hero is Owen Wakefield and he's okay; he is supposed to be British but I wasn't really feeling it. Tyler and Owen are great together and I thought the chemistry is there.
Desperate
is not as pulse-pounding or fast-paced as book two,
Dangerous Desires
(my favorite!), but there's plenty of action and don't think you know who the mole is... there's a few twist and turns before we find out.
Though this book can be read as standalone and you can easily catch on the the back story, I think you'll enjoy
Desperate
more if you read the first two books. However, if you read the first two in the series, then this book is definitely a must-read. Overall, I think Dee Davis can definitely write thrilling romantic suspense and
Desperate Deeds
is a satisfying conclusion to a great series.
4 out 5 stars