Books received from June 7-12, 2010
The "In My Mailbox" meme is hosted by Kristi of The Story Siren blog.
"It's Monday! What are you reading?" is hosted by the awesome Sheila of
Book Journey.
It is a weekly event to celebrate what we are reading for the week as well as books completed the previous week. Click on the image above to join in on the fun this week!
Our sister chat about the Alison Dare books are already posted
here
(as well as pictures of Alison around the island). Check it out!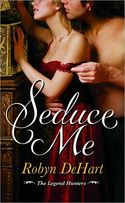 I'll be posting reviews of the other three books this week. I manage to read 2 books from my summer reading goal (see sidebar) so I'm happy. But it's already mid-June so I'm kinda freaking out how the summer seems to be on fast forward.
Thi
s week Michelle is reading
I'm reading
As You Wish
right now and I'm enjoying it--I've never read a book with a jinn (aka genie) hero before this one.
Desire Me
is part of a blog tour (
click
here for a chance to win a copy) and I'll be reviewing it on Saturday. I'm hoping to read a couple more books from my summer reading goal but haven't decide which ones.
Next week Michelle plans to read
Books from my summer reading goal list (see sidebar).