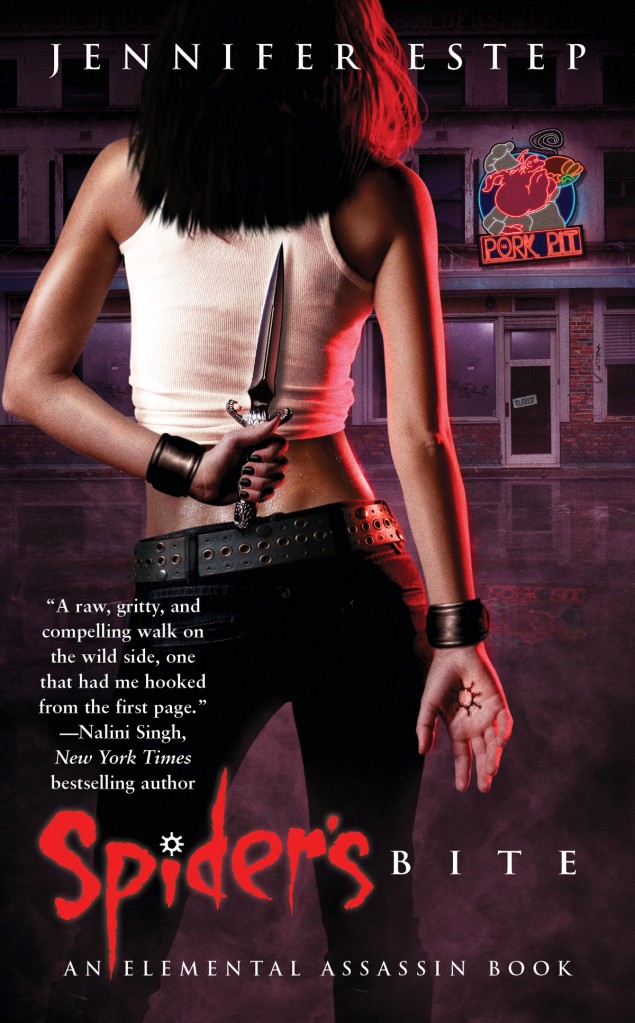 I'm in the last few chapters of
The Strangely Beautiful Tale of Miss Percy Parker
(review coming in the next few days). Next up is
Spider's Bite
by Jennifer Estep, a paranormal romance and a review book from Pocket. I'm a little apprehensive about this one because I don't remember the last time I read a romance novel in first person and it's also the first book of a series that will be ongoing--meaning all the books to come after the first will follow that same couple. I've come to realize that
Strangely Beautiful
is also going to be an ongoing series but it doesn't really bother me because it reads like YA. For some reason I don't mind ongoing series in the YA genre, but I find myself avoiding it in romance based on past experience and here are three reasons why:
There is no happily ever after.
I read
romance
for the happily ever after ending. I've always preferred romance series where there are different but related leads in each book because at the end of the book is that guarantee happily ever after. There is a conclusion to the story. We may see the characters again in the next book but the focus is now on a different couple. With an
ongoing
series
with the same couple in every book, we don't get that happily ever after, only a happy for now until the next book.
There is usually a love triangle.
If there's one plot line I hate in romance, it's love triangles. I'm a traditionalist in that I prefer one hero and one heroine. None of that one hero and one
almost
hero and the heroine have to choose between the two, a plot line that's been really popular lately I've noticed (like in Jennifer Haymore's
A Hint of Wicked
--which is not an ongoing series
but the only example I can think of and I book I haven't read so I can't make judgments). There can't be two heroes in mainstream romance--there's always going to be that "better" one you know the heroine is going to eventually end up with. Maybe it works sometimes but I just stay away from it because love triangles usually goes hand and hand with infidelity (whether physically or emotionally) and I can't stand reading about infidelity in any genre.
Unanswered questions that keep piling up.
An ongoing series can keep going on and on and on... After a while, the books become not so good anymore but you're still compelled to read the books because you want to know what will happen. You keep hoping that final conclusion will come and
all
your burning questions will be answered. But only a few unsatisfying ones are answered and you have more questions than before.
Other than
Spider's Bite
, I also won a book from a giveaway that is part of an ongoing series: Nalini Singh's
Archangel's Kiss
, the second book in her Guild Hunter series (but I won't read it until I get my hands on the first book). Jeaniene Frost's Night Huntress series, that I featured on my last "books I covet"
post,
is also an ongoing series. All these books I really want to read. I guess it's time I step out of my happily-ever-after box and try some happy-for-now books.