I absolutely
love
ice cream
and these books are like the ice cream to my soul. In no particular order, my all time favorite books... so far!
The Goose Girl
by Shannon Hale
Anidori-Kiladra Talianna Isilee, Crown Princess of Kildenree, spends the first years of her life under her aunt's guidance learning to communicate with animals. As she grows up Ani develops the skills of animal speech, but is never comfortable speaking with people, so when her silver-tongued lady-in-waiting leads a mutiny during Ani's journey to be married in a foreign land, Ani is helpless and cannot persuade anyone to assist her. Becoming a

goose

girl for the king, Ani eventually uses her own special, nearly magical powers to find her way to her true destiny.

Shannon

Hale has woven an incredible, original and magical tale of a girl who must find her own unusual talents before she can become queen of the people she has made her own.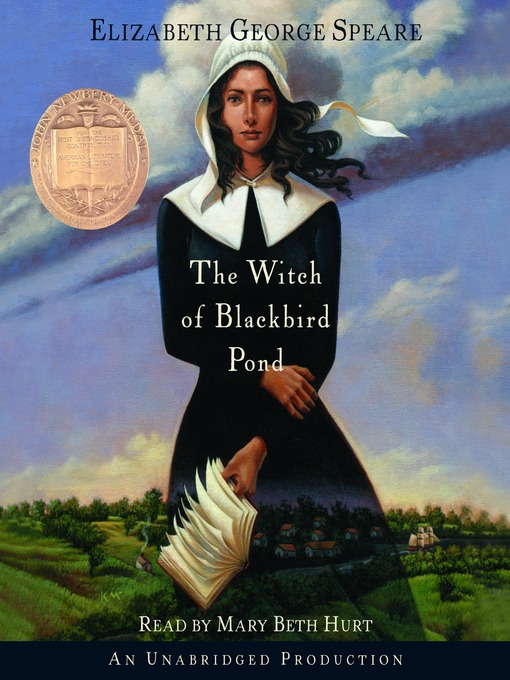 The Witch of Blackbird Pond
by Elizabeth Speare
Kit Tyler is marked by suspicion and disapproval from the moment she arrives on the unfamiliar shores of colonial Connecticut in 1867. Alone and desperate, she has been forced to leave her beloved home on the island of Barbados and join a family she has never met. Torn between her quest for belonging and her desire to be true to herself, Kit struggles to survive in a hostile place. Just when it seems she must give up, she finds a kindred spirit. But Kit's friendship with Hannah Tupper, believed by the colonists to be a witch, proves more taboo than she could have imagined and ultimately forces Kit to choose between her heart and her duty.
Elizabeth George Speare's Newbery Award–winning novel portrays a heroine whom readers will admire for her unwavering sense of truth as well as her infinite capacity to love.
(Note: I'm reading this book in English class and even though we haven't finished it yet, I'm already in love with it!)
The Book Thief
by Markus Zusak
It's just a small story really, about among other things: a girl, some words, an accordionist, some fanatical Germans, a Jewish fist-fighter, and quite a lot of thievery. .
Set during World War II in Germany, Markus Zusak's groundbreaking new novel is the story of Liesel Meminger, a foster girl living outside of Munich. Liesel scratches out a meager existence for herself by stealing when she encounters something she can't resist–books. With the help of her accordion-playing foster father, she learns to read and shares her stolen books with her neighbors during bombing raids as well as with the Jewish man hidden in her basement before he is marched to Dachau.
Set in South Carolina in 1964, The Secret Life of Bees tells the story of 14 year-old Lily Owens, whose life is shaped by her blurred memory of the afternoon of her mother's accidental death.
Confused and saddened by her daily life style, Lily looks to the bees that visit her room for comfort. Things take a turn; however, when Lily's black "stand-in mother," Rosaleen, chewing snuff, spits on the shoes of a white man and then refuses to apologize. Rosaleen is beaten and jailed along with Lily. T.Ray only bails out Lily, even though Rosaleen had given him at least 10 years of housekeeping and nanny duties. Outraged, Lily ends up breaking Rosaleen out of a hospital. She decides their destination is Tiburon, South Carolina because she found a small, wooden plaque with an image of a black Virgin Mary pasted on it, and the words "Tiburon, SC" carved on the back in her mother's belongings. In Tiburon, Lily sees the same Black Madonna adorning a bottle of honey at a diner. She and Rosaleen go to find the woman who makes it, August Boatwright who lives with her sisters: May who is a bit light-headed, and June who is an ardent feminist.
Barcelona, 1945—A great world city lies shrouded in secrets after the war, and a boy mourning the loss of his mother finds solace in his love for an extraordinary book called
The Shadow of the Wind
, by an author named Julian Carax. When the boy searches for Carax's other books, it begins to dawn on him, to his horror, that someone has been systematically destroying every copy of every book the man has ever written. Soon the boy realizes that
The Shadow of the Wind
is as dangerous to own as it is impossible to forget, for the mystery of its author's identity holds the key to an epic story of murder, madness, and doomed love that someone will go to any lengths to keep secret.
I hope you have (or already had) a chance to read these and enjoy them as much as I did! :)

Disclaimer: The images and blurbs used above were either taken from the wikipedia, GoodReads, GoogleReader or from the back of the book itself--click on the images for the links.